Beth's Blog
We've come a long way…
Is It Just ME, or do you, too, appreciate that today, March 8, is International Women's Day?
International Women's Day (IWD) has been celebrated since the early 1900s!
Discontent with inequalities between the genders, women began to find a voice.   Most particularly, they were speaking out about working conditions.  In 1908, 15,000 women marched in New York City demanding better working conditions, shorter hours and the right to vote.
The following year, The Socialist Party of America declared the first national Women's Day (NWD) and, until 1913, was celebrated on February 28th.
1910 saw the first International Conference for Women, held in Copenhagen and led by Clara Zetkin.  More than 100 women from 17 countries attended representing unions, political parties, and women's clubs.  They unanimously agreed that women from around the world should recognize International Women's Day on the same day.
International Women's Day is now celebrated every March 8th in support of women's rights in all aspects of life.  Sadly, women remain unequal to men in their own countries and cultures as well as in comparison to women from other parts of the world.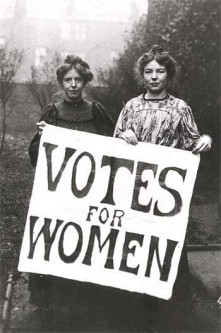 In speaking with women of The International Women's Leadership Association (TheGSEW), it has become very clear to me, that despite what differentiate women from varying parts of the world; women are more alike than we are different.
The significance of International Women's Day may likely mean as many different things to women as there are women in the world.  One thing, however, is for sure…
Women deserve an equal place in all societies and in every aspect of society.  What separated us from each other and from within our own cultures can and must be erased by what is possible today; by what the world demands of women, and because of what women are so capable of contributing.
In a letter to women around the world, TheGSEW wrote:
 We have become a global community no longer defined by borders.
   Technology makes possible the opportunity to connect with anyone,
anywhere, at anytime.  Where limits were, options are.  No longer 
defined by the accomplishments of our past, we are encouraged by 
                                                        our dreams for the future.  It is in coming together that we leverage
                                                      our time and our talent, move forward faster, sharing the journey 
                                                       as we go.  Replacing frustration with fruition, doubts with dreams 
                                                              fulfilled, abandon with actions, and competition with cooperation are 
                                       the rights of every woman; they are also her responsibility.
On this special day, and in appreciation of the millions of  women who have brought us to it, I urge you to recognize another woman, celebrate yourself, encourage your daughters to do the same, and remind all people that what women have and will forever do, is to give life and bring life and purpose to others.
Whatever is in your heart this day, whatever you perceive the meaning of this day to be, whatever you can do to make it a better day for another, know this… that IS what this day was meant to be.
SO, IS it just me, and I know it's not, or are you, too, putting together a list of names in your mind – a list of women who have played such a significant role in making you the woman you are today?
Call them, write to them…. pray to them;
Just say "thanks".
Narrow Your Results