Who are Today's Empowered Women?
They are women who know their strengths and are fearless to use and share them.
They are unselfishly in control of their lives and embrace their right to choose their own paths.
They do not ask for permission to be fabulous and they do not apologize when they are.
They are self-assured and smart enough to know that it's time to
P.I.V.O.T. ™
Put. Increased. Value. On. Technology.
Save Time & Money
Make New Connections
Start or Grow Businesses
Give Themselves More Credit!
Be Seen; Be Heard
Build Your Buying Power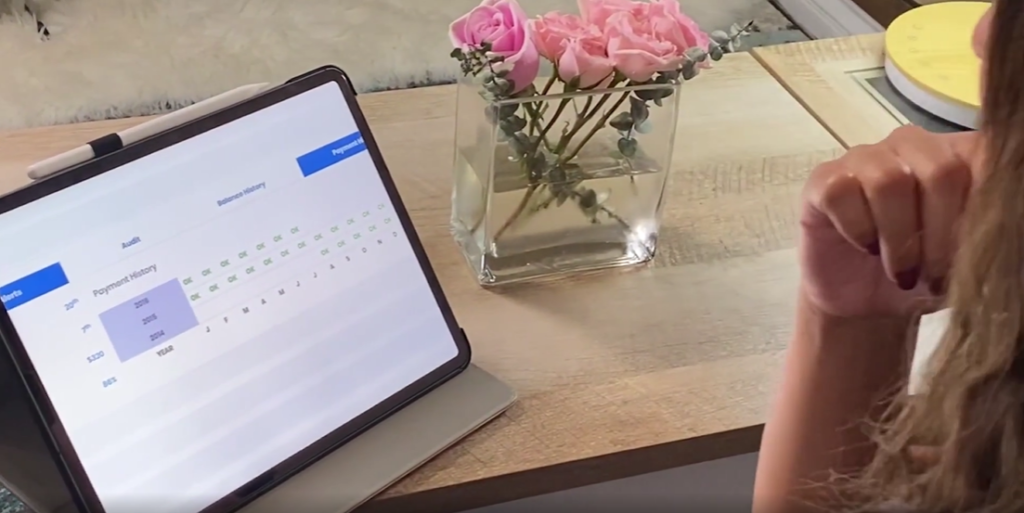 Understand, Manage, Control and Build Your Buying Power
YES! YOU CAN MANAGE AND ACTUALLY CONTROL YOUR CREDIT SCORES
Big companies just don't want you to know that and they certainly are not going to tell you how to do it! Here's the truth: understanding, managing and controlling your credit score(s) is not only possible, it is easier than you may imagine.
BUILD YOUR CREDIT SCORE
Today, it's absolutely necessary! Establishing better credit plays a huge role in your financial future as well as that of your loved ones. Take control of your credit score – and your life – with full confidentiality, transparency and confidence. Choose the program that fits your plan to establish better credit for you and your loved ones.
Take Center Stage
Become Easy to Remember and Impossible to Forget
No one can tell your story better than you can…until now, thanks to B.E.P. Talks!
Share your story during a comfortable, interview-style conversation with a well-seasoned host who knows exactly what questions to ask so your story comes to life and LIVES.
YOU PRESENT – B.E.P. PRODUCES & PROMOTES
Turn a 30 minute interview into an evergreen marketing campaign to instantly share your message to countless thousands of viewers, receive that all important THIRD PARTY ENDORSEMENT, grow revenue streams with new customers, clients…even new PARTNERS, and share your message on YOUR schedule. Fulfill YOUR dreams and goals. Do it all at a fraction of the cost, time commitment and effort.
Konnect Beyond TheGSEW
Targeted Konnections sent right to you
SPAM FREE, INTENTIONAL & PERMISSION-BASED NETWORKING
Relationships begin by making the right connections at the right time. Have an instant, endless source for new contacts, new leads, customers and collaborative partners – all targeted specifically for you based on the information you provide coupled with proprietary artificial intelligence and algorithms.
New contacts are always just the push-of-a-button away and you can start for free!
Create Your Dream Life
Create & Live the Life of Your Dreams
Stop dreaming about the life you want and deserve; start designing it and living it.
Start your very own multiple steams-of-income, homebased business and be guided to your greatest potential for success by world-class coaches, trainers, and motivational speakers. No rent, no employees, no office hours, no commute!
Build a residual, legacy income as you enjoy incredible membership benefits.
Featured Videos
Hasmik Arakelyan - Delegate of TheGSEW
Meet Hasmik Arakelyan!
We asked Hasmik what her advice for today's women is, and here is what she said:
"I would advise them to not try to "act like a woman" as in trying to be liked by people through conforming to what is feminine (from job to behavior) but to love themselves unconditionally; to not repress their true personalities just because some may not think it is "feminine" but to express their full potential, sexuality, and personalities; to realize how strong they are; and, most importantly, to be unconditionally loved by themselves first, and everyone else will follow. Also, I would advise women to emphasize cooperation, to seek out women mentors, to find motivating role models, and to thrive to grow in every possible way. Be passionate in everything you do, be a woman who impels, inspires and empowers. It is the most incredible gift you can give to another."
To connect with Hasmik Arakelyan directly through the GSEW, click here! 
Angela Martindale - Delegate of TheGSEW
Meet Angela Martindale!
Angela Martindale is a Delegate of TheGSEW, the Creator of the 
Ultimate Transformation Lifestyle Series
, President, Founder and Creator of "
Meals that Transform
" and Creator of "
CHIYOGAFLOW
".  Martindale graduated from the School of Integrative Nutrition in New York City and has traveled the world as an international fitness expert in Exercise Science, Kinesiology, and Biomechanics.   Martindale holds current certifications from the American Council on Exercise (ACE) as a Personal Trainer and Lifestyle and Weight Management Consultant.  She holds a certification from the National Association of Sports Medicine (NASM), additionally; she is certified through YogaFit as a yoga instructor and National Trainer.  Martindale has worked as a celebrity fitness trainer and nutritionist to Stephanie McMahon, daughter of WWE Owner, Vince McMahon, and her spouse Triple H, as well as Katie Couric and Jimmy Buffet, and is a public speaker throughout the world on nutrition and lifestyle management.  A resident of Utah, Martindale was voted #1 Trainer and Best Wellness Coach of Salt Lake City in both 2013 and 2014 and serves over 3,400 meals a week to clients in the SLC area.  She was voted Utah's winner of Happenings Media "50 Women that Rock that Rock the Nation". -
To contact Angela, click here!
Angela Martindale is also a gifted keynote speaker with a message that provides inspiration, motivation, direction and education from personal and business experiences that impacts the masses. She speaks in the corporate and private sectors including but not limited to local and national business groups, city and state government, all levels of schools, non profit organizations and charities, conventions, retreats, health expos, women led groups, and self help/empowerment conferences. Angela would appreciate the opportunity to create a speech specific to your event needs. Examples of speaking packages:
Rock Star Nutrition & Fitness with Angela Martindale – Presentation with specific classroom lessons designed around proper nutrition and fitness for children and youth ages K – 8th grade. A dynamic fun packed 30 minute presentation with great music, movement, and images that inspire and educate.\
 Living the 360 Life with Angela Martindale – How to find balance in Work, Play, Fitness, and Nutrition and achieve better health. Ideal for small to mid size companies or organizations who seek to provide workplace wellness, improve company loyalty, reduce burnout, fight desk fatigue, inspire self change, motivate the team, and increase staff effectiveness. This 60 minute presentation takes the boredom out of wellness and adds sizzle to how great we can live.
 I Am Angela Martindale – The Power of Being You. Explore the factors that define or limit our perceptions of who we are, what we feel like, what we believe about ourselves, what we can achieve, and who we can become. Learn how to see and feel just who you are…just exactly how great you can be. This 45 minute presentation is loaded with self affirmations, goal setting, simple self growth steps/techniques, and inspiration all about you. Feel the Power of You! Perfect for young women, women organizations, and women based groups.
The age of empowerment  – At what age are you truly an empowered woman? Does your current belief system motivate your Chief Aim?  Is being empowered in business different from personal fulfillment?  What are you doing to manifest your goals?  Are your goals making you feel good now?  What does being an empowered woman really mean to you?
If you represent an organization that would like to secure Angela Martindale to speak at an event: Please fill out the 
Speaking request form
.
Marium Murad, MD - Diplomat of TheGSEW
Meet Marium Murad.
After receiving her medical degree and studying abroad, Dr. Murad observed many different cultures. She then found that her mother was having serious health issues related to her circulation. Unfortunately, seniors are often unable to follow an exercise program, so an alternative solution was required. Dr. Murad developed a technique that achieved great results. The program incorporates full-body circulation and begins with movement in the toes and fingers. It can even be done with a patient who is lying down. This program is based on sound scientific principles related to the heart and circulation and aims to de-stress the heart by using a series of specific finger and toe exercises. After Dr. Murad's mother's successful recovery, a friend's mother, who was suffering from heart-related problems tried her Program and the results were impressive. The program is particularly beneficial for seniors who are prone to heart-related illnesses and executives who sit for long office hours. It can also help get seniors off of their medications.  To learn more about this revolutionary program, please visit 
http://movementisblessed.com
.
Madge Meyer - Delegate of TheGSEW, Author, Owner
Meet Madge Meyer.
Madge was the Chief Innovation Officer and Technology Fellow at State Street Corporation, where she served as Executive Vice President for over a decade. During the past year, she represented State Street as a consultant assisting MIT Collaborative Initiatives to bring innovative solutions to problems broadly ranging from global sustainability to health, education, and veterans' reintegration. Madge has been recognized with 16 personal awards for her industry and community achievements, including Bank Systems & Technology "Elite 8 Innovators" and Bank Technology News "10th Annual Innovators List," which both honor executives who leverage innovation for competitive advantage.  Under her leadership, Madge's teams at State Street were also recognized with 32 awards for innovation and excellence, including 12 IT environmental sustainability honors.  Madge was also recently initiated as a Simmons School of Management 2013 Chapter Honoree into the International Beta Gamma Sigma Honor Society as a leader in business and management. She is currently a member of Simmons College School of Management Business Advisory Council, the DNA Medicine Institute Business Advisory Board, and several advisory boards for venture capital and non-profit institutions. Madge believes passionately in making innovation "Business-as-Usual" – to continually develop and implement new ideas or solutions that create business value and increase competitive advantage. Madge also held executive positions at Merrill Lynch and IBM and serves on several boards in industry, academia, and nonprofit institutions.
Connie Brennan - Delegate of TheGSEW
Meet Connie Brennan, RN.
My greatest professional accomplishment is melding the art in my soul with the science in my head; and finding the perfect outlet for these vastly different yet complementary disciplines in my profession as an Aesthetic Nurse Specialist. When people look back at my life, I hope they remember me as an awesome mom, a good friend, thoughtful, kind to others, non-judgmental, and perpetually optimistic.
I strive to align with the following mottos everyday:
"Treat others as I would like to be treated" "Do my best at everything I do" "Be present in the moment; and enjoy each day"
What is one thing that most people are not aware of, that you would like them to know?
Becoming an Aesthetic Nurse Specialist is not an easy journey. There is no formalized institutional training. There is a steep learning curve to becoming a master injector; it takes years of practice and time before patients will trust you completely with their faces. Establishing a reputable practice and building a client base can take years of diligent work.
What advice could you offer fellow members who want to work in your area of expertise?
Pursue the best education and training that you can find! Ask others in the industry to give referrals and recommendations as to which trainers are reputable. Don't quit your day job as you pursue aesthetic training; it may take years to get yourself established in the aesthetics industry.
Click here to read Connie's full article in the Communication Issue of Inspirational Woman Magazine!
Current Promotion